A few weeks ago, just before Mother's Day, Rob took the girls into work to do some computer programming for the Signal Conference Lemonade Stand. I know. That sounds amazing. And it was on a Saturday, which meant that I had nothing else planned for the day and could join in the fun. I'd probably learn something on top of hanging out with my favorite people on the planet.
But I also wanted to be alone. Kind of. Sort of. In my heart I knew I had been doing too much lately. How do I decide between doing fun stuff with my favorite people and doing fun stuff alone? Or heck, doing nothing at all alone?
Rob solved the problem by telling me to stay home. "There's no reason you need to come, so don't."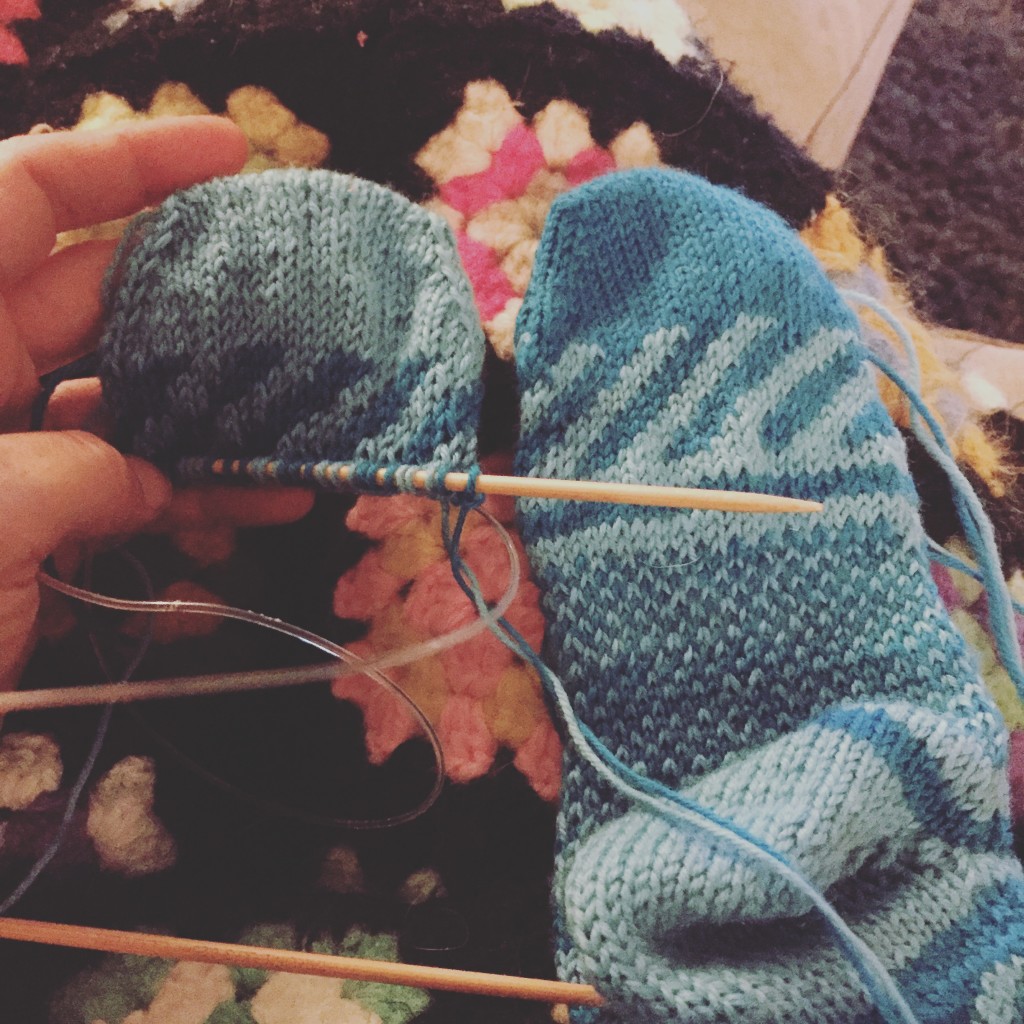 So I stayed home and it was awesome. I went on a run. I read. I knitted some. I caught up on some work and did some wonderful planning. I loved it. And then everyone came back and I didn't feel like I missed out on anything.
So what did I learn? This mega-extrovert needs the people who live with me to lovingly tell me not to come sometimes. Super Extroverts like me are slaves to our own fear that something amazing is going to happen without us. Being a homeschooling mom means that I don't even have those moments in my routine where I'm by myself by default because the kids are in school all day. These people are awesome, but these awesome people are ALWAYS with me. But we extroverts need our down time to recharge, just like introverts. I have an interior life which I continually neglect because I just love being around other people so much. I have to stop doing that, and I suspect your favorite extrovert does too. I'm on a mission to find time for me, every week and in the daylight. I think I can do it, and I probably won't miss out on too much fun either.