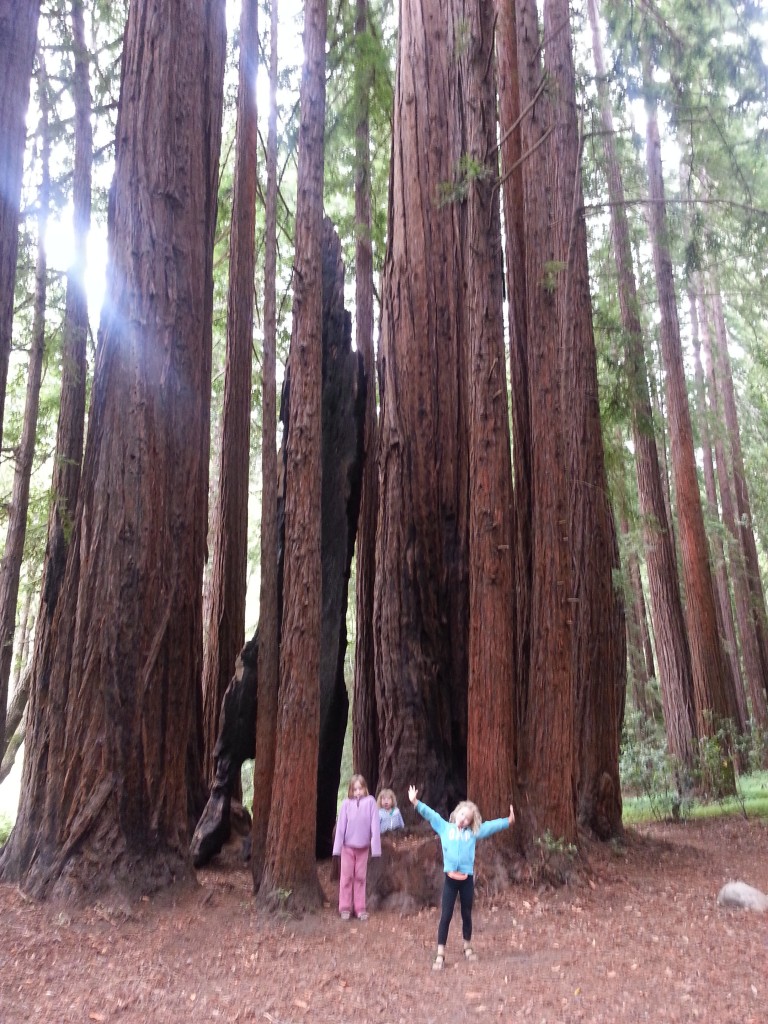 In early June we camped for two nights in Big Sur with our friends. We didn't do any very long hikes, but the ones we did were awesome. Here is a little short trail through the redwoods in our camp ground. Of course we enjoyed the massive trees.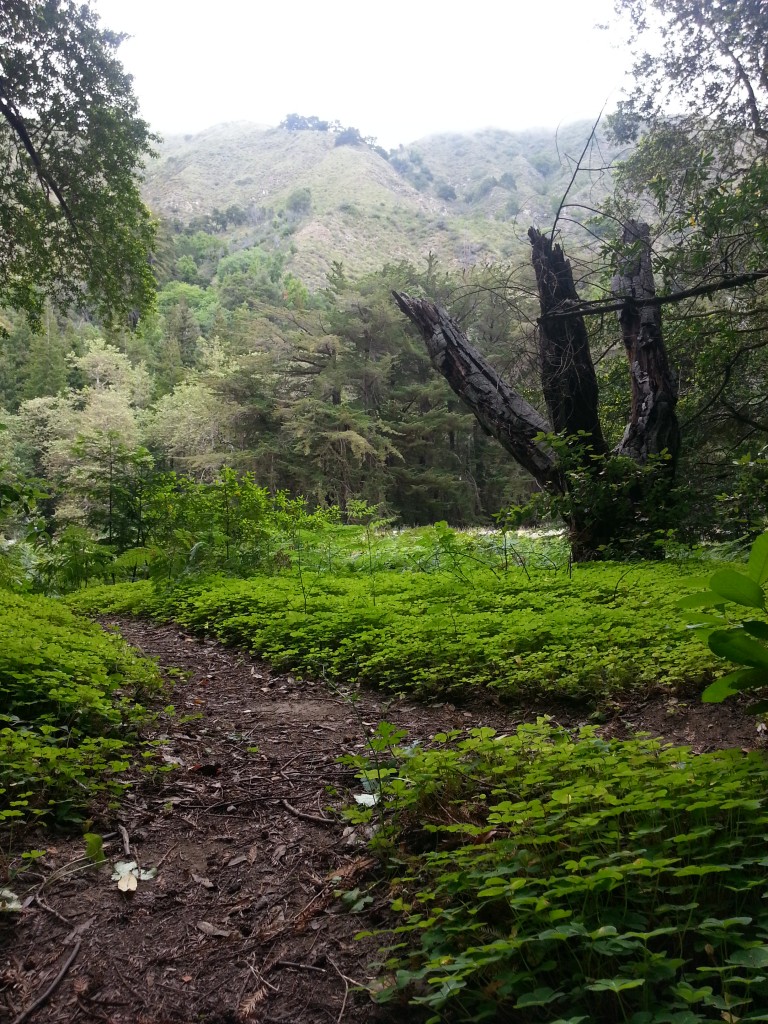 We also discovered these three-leafed clovers. They were larger than a quarter. And of course, the amazing hills caused by earthquake upon earthquake in the background.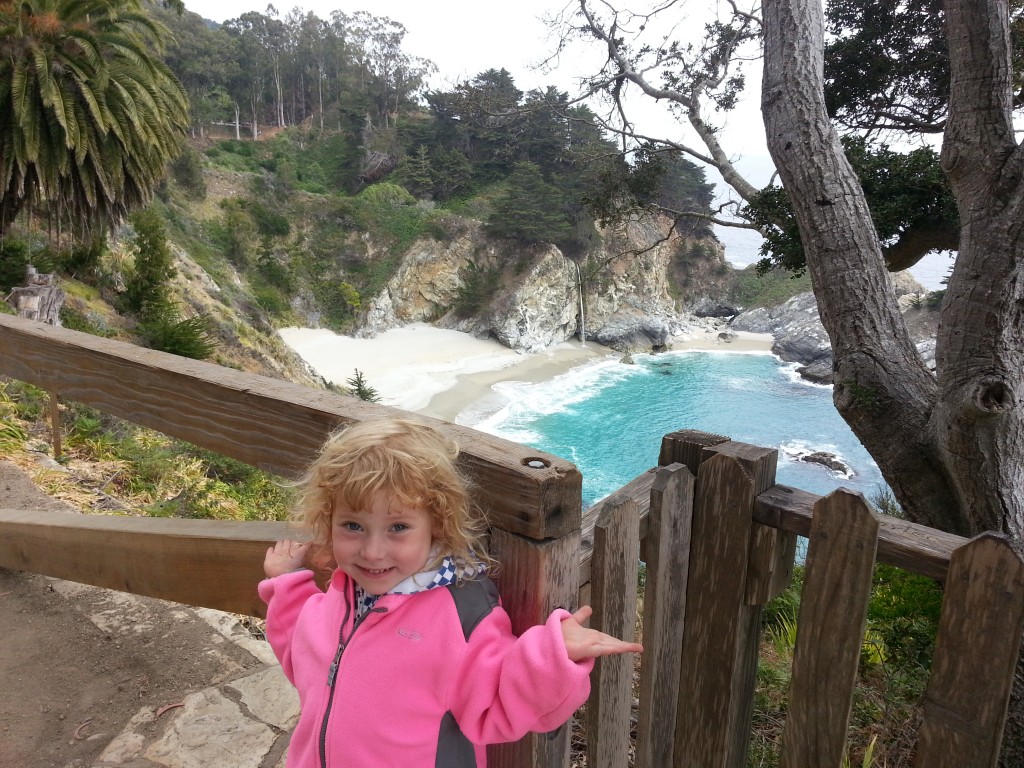 This is a waterfall which drops straight into the Pacific Ocean, just a short jaunt down a Poison Oak covered trail along the Pacific Coast Highway (my favorite highway on the planet).