I love creating my own knitting patterns based off of nothing but the basic guidelines for pattern making. For example, creating a top down mitten which has a standard thumb gusset knitted later with provisional stitches. You don't really need a pattern for this.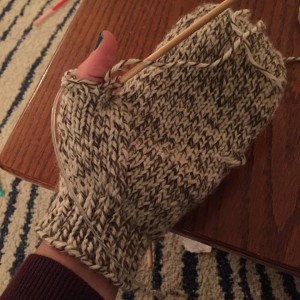 You just need to know how these pieces are structured, and then you need to decide a multiple of stitches to work in. I usually work in multiples of 3s, 4s or 5s. Once you know what your multiples of stitches are you can add cables, fair aisle patterns, simple lace, just by doing a repeated pattern which fits in the multiples you are working with. So if I'm making a mitten and the gauge requires that I cast on 15 stitches to start, I will likely end up with a multiple of 5 or 3 when I finish my increases so I would choose to do my ribbing for the cuff either with "K2 P1" pattern, or "K5 P5" depending on how stretchy I want the cuff to be. Â This mitten pictured ended up having a "K1 P1" cuff. I think I cast on 12 to start.
Why am I telling you this?
Because I homeschool math learners, and this is the most typical math I use as a creative person. It's the knitters equivalent to making change when you work in retail. You begin to know which stitch patterns to use just as quickly as a cashier can make change from $50 for a bill of $42.67.
This natural math-i-ness inspired my next freebie worksheet for homeschoolers. My first grader and I are doing a very relaxed "Five-in-a-row" style curriculum this year, and we're working from Jan Brett's book, The Mitten. Since we're also working on skip counting by 2s, 5s and 10s, I made this simple knitting skip counting worksheet. I hope that you give it a try. It would really work for anyone from 1st to 3rd grade depending on how strong their multiplication skills are. Ours are nonexistent over here so this seems like a good place to start.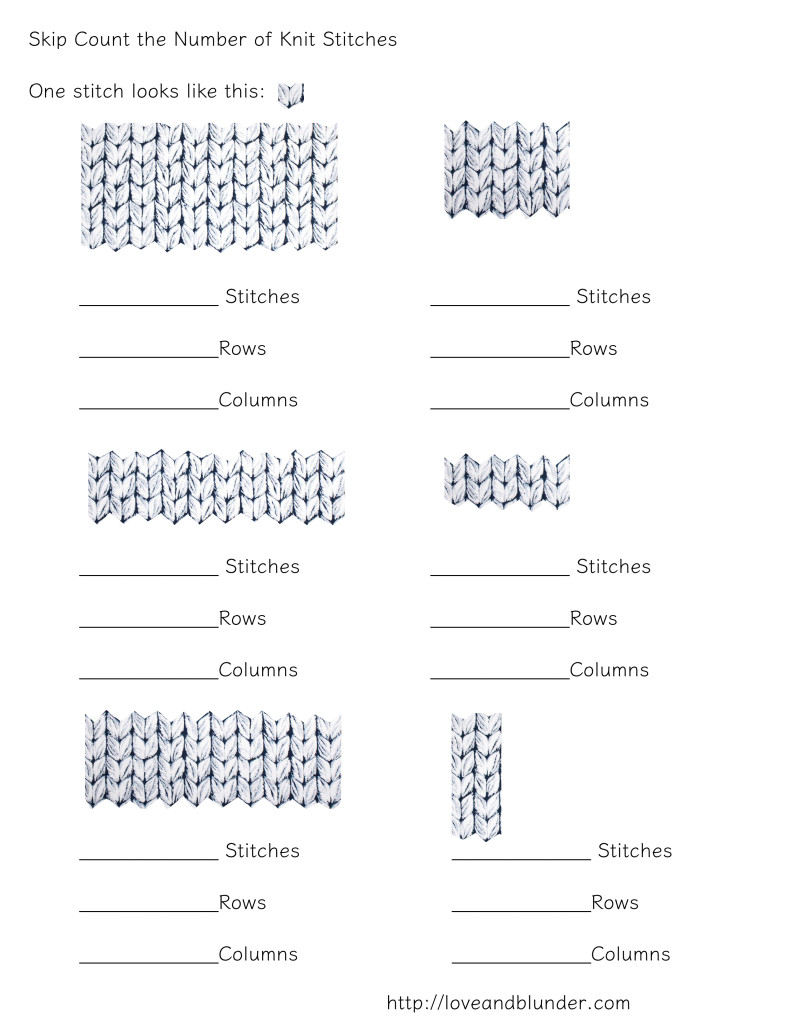 Feel free to download and use for your personal lessons. Please link back to the original post if you do share it! If you use this with your kids let me know how it goes. I might make some more knitting worksheets in the future for pattern making and geometry. Knitting is such a great reason to do math I just can't help myself!