When we had been in California just a few weeks I surprised Rob by sobbing myself to sleep. I have had many wonderful friends in my life, but I was particularly missing my great friend Jennifer. She's the kind of friend who takes you just how you are. The kind of friend who invited me over for giant salads for lunch while the kids play and we chatted on the couch and folded laundry together. She was the woman I was doing the business of motherhood with. We traded piano lessons for my kids for doula support during her fourth daughter's birth. My 6 year old stood on her porch in a temper tantrum and refused to take lessons from her. I almost had to catch her baby girl because she was birthing so fast the midwife nearly missed it. We have been in the trenches of life together.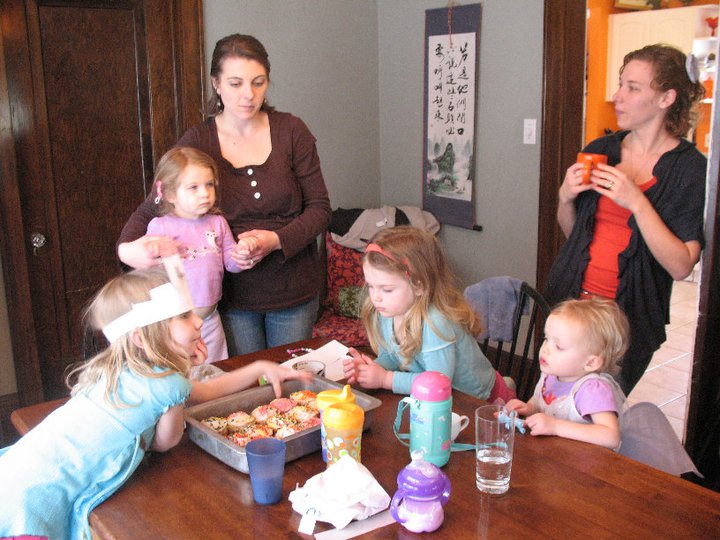 I was lonely for her company and the comfort of knowing she was just 5 blocks down the road and I could meet her in the park at any time. I was sad that her sweet children would be growing up and I would only see it on facebook.
We grew close after years of hanging out with a wonderful group of ladies for regular brunches. We both lived in the same neighborhood so we had set up a weekly lunch on Wednesdays so we could have consistent babysitting for doctor appointments and such, and on the weeks we didn't need a sitter we just enjoyed our time together. We took zoo trips and saw children's theater performances. We canned tomato sauce and peaches. I loved all the women from our brunch group, but losing Jennifer's company was like moving away from family.
*****
It was quite a surprise to me when, after moving to California, I met another Jennifer who became like family. We met at a homeschool park day and we were both new to the area. I invited her family over to dinner because we were desperate to make new connections and I thought maybe they'd be lonely for friendships too. That first dinner together we became fast friends. We joked comfortably. Her husband Ben and Rob had a great time as well, and the kids trampled all through the patio playing like long-time friends.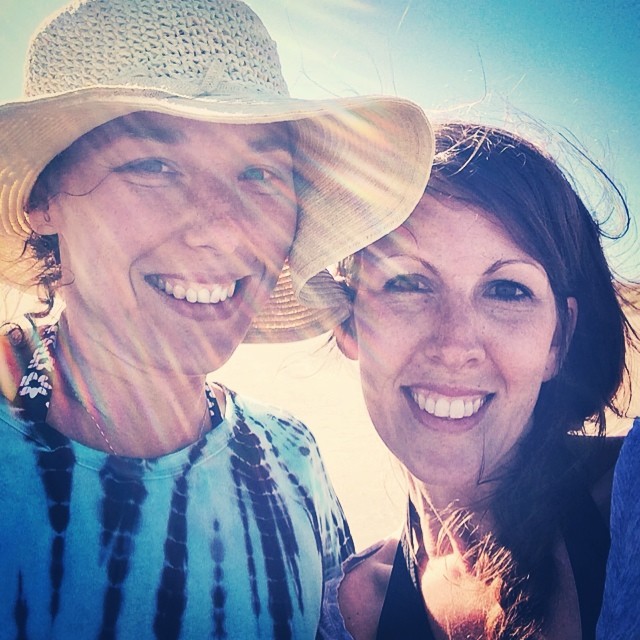 Over the course of the year and half I have known my California Jennifer our friendship has grown dear. Our kids are like cousins. She's seen my kitchen loaded with dishes. I've seen her floor scattered with orphan socks. I can call her when I'm stuck in a horrible mood, and she can stop over for impromptu dinner on a week night. We have been in the trenches of life together. She's not my only friend here in California, but she's grown to be like a sister. Just like my Ohio Jennifer.
And just like my Ohio Jennifer, my California Jennifer and I will be living our friendship at a distance. Jennifer and her family will be relocating back to their beloved Pennsylvania. Though I am happy for them that they are going home, I am sad because they are taking a large piece of my sense of home with them.
So this post is an ode to the two Jennifers of my heart. Ohio Jennifer and California Jennifer. O.J. and C.J. My life is sweeter because you are in it, even if I will have to count on social media and phone calls to stay close.