You think I would be working on my handmade Christmas presents full time. But you'd be mistaken. I spent my free time making these adorable cupcake toys while Cressida ate lunch.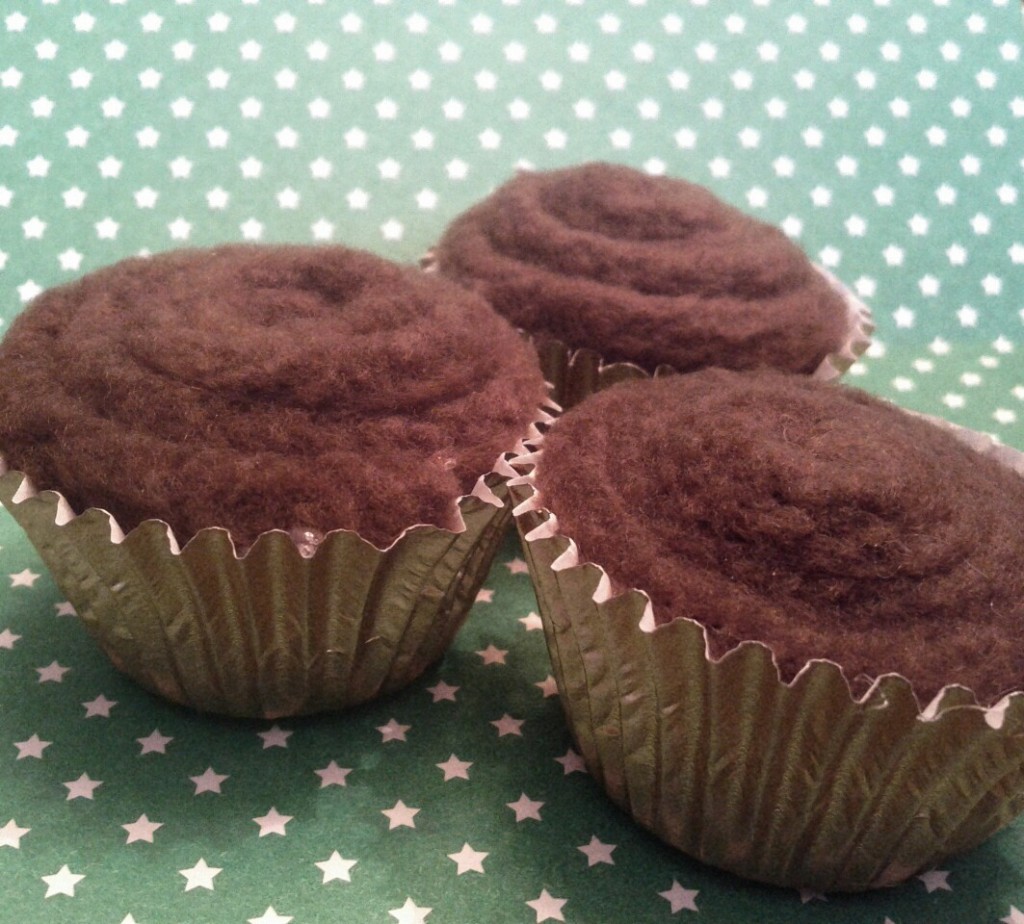 They are made with brown fleece I got out of the remnant section. I cut a 9 inch by 2 inch strip of fleece and put a long bead of hot glue down the strip at an angle and folded the edge over. Then I rolled it into a  cupcake shape, fattest edge in the middle, moving out to the narrower edge. I covered the bottom of the roll with hot glue and stuffed it into a mini paper cupcake wrapper and squeezed a bead of hot glue around between the wrapper and the "cupcake." After it was all gluey and my fingers were getting a bit uncomfortably warm I stuffed the whole thing into my mini-cupcake pan and put something heavy on top to hold it in until the hot glue dried.
I made a half dozen of the little guys. They're great stocking stuffers, but I ruined the surprise by making them in front of Cress, so they went straight into the kitchen set toy bin.
It's cool that I fudged the surprise. I'm making a hand knit poncho for Liv, knitted leg warmers for Elise and a koala applique shirt for Cress, so the handmade goodness is still going to flow. Â I'll be sure to post pictures as I finish projects!